Celia and Jim's Engagement Party
My sister Celia and Jim formally announced their engagement on the 13th of this month. They threw an engagement party that our incredible friend Adam hosted at his beautiful penthouse. Things got a little rushed, delayed, then rushed again... you know the usual when it comes to any party. A lot of things were overlooked so there was a bunch of running around, hurry up and wait, then hurry up again before the party got started. Again James and Stephanie stepped up to the plate! Thanks guys!!
While James and I ran around town to pick up last minute food with Jim, Stephanie organized everything at the penthouse, the family pitched in while dad carved up the "honored guest." While the party got started, James and I were in the kitchen cooking up about 500 eggrolls that we had planned on doing and finishing before the party sterted... Thanks James.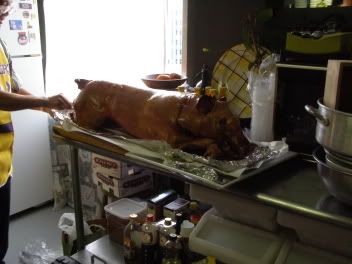 We actually met Celia's future in-laws earlier for brunch...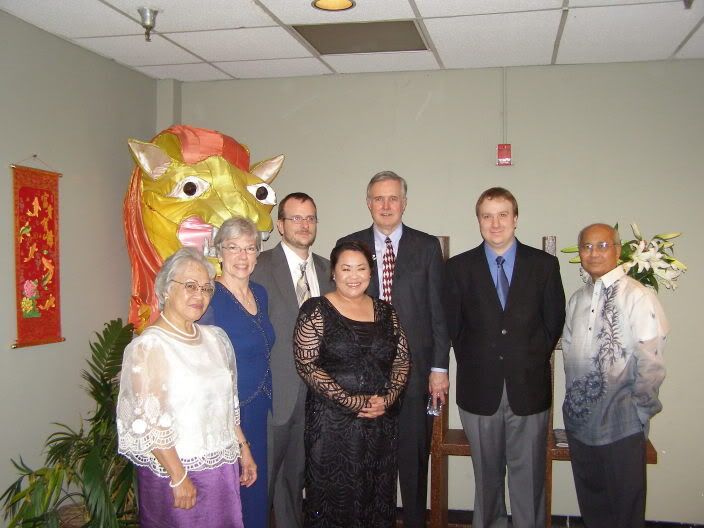 Celia had an excellent vocal artist perform after dinner. Her name is Hope and if you ever get the chance to hear her sing definitely take it. She has an incredible voice. Here she is between me and Berda.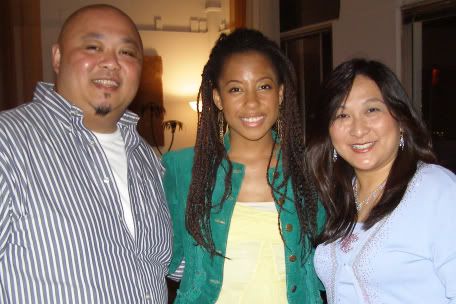 Man! we clean up pretty good.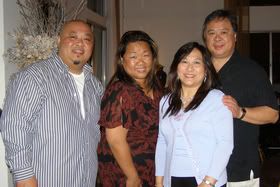 Yeah, well at least they did... I wish I was able to take more pictures, then again there are some things that might be better off not being recorded right cuz?