Corrupting the In Laws
The day after Celia and Jim's engagement party, we took our parents out for aMother's day dinner. My aunts from Hawaii who were in town for the party, Jim's mother and my mom were the honored moms. Celia, Jim, James (my brother in law, not "Tasty Pants") gave the moms orchids.
After dinner Jim's parents had a couple of hours to kill before their flight back to Minnesota, so how did they pass the time?
My parents and aunts taught them to play Mah-Jong!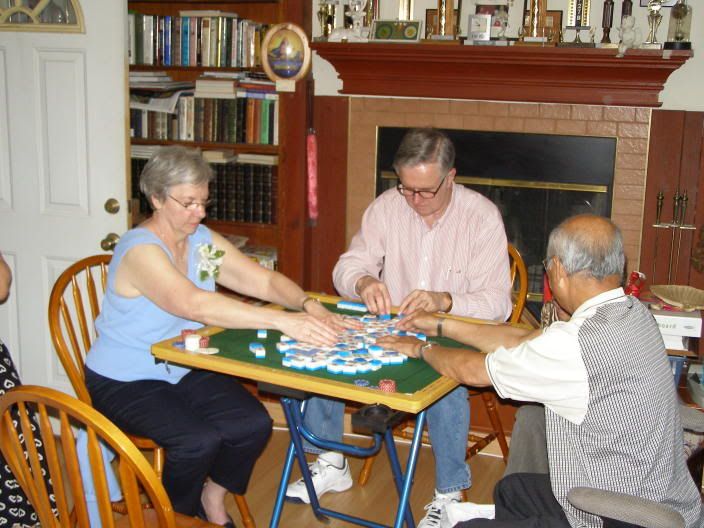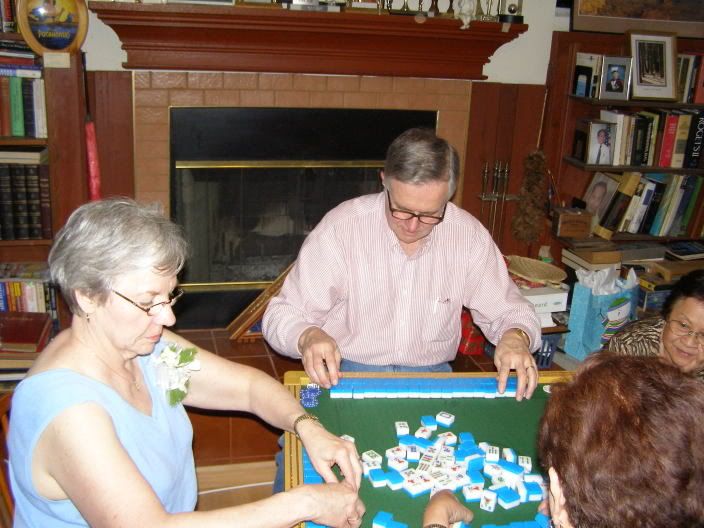 Their only chance is that maybe they weren't playing long enough to get addicted...