Leaving for Hawaii
I left for Hawaii this morning with my sister Celia and our mom. I am sure it will be the start of a very emotional week. We are bringing Laura to Hawaii to be buried with our grandparents. It's been 15 years since I've been to Hawaii. The last time I went back was for my cousin, George's wedding. That was a lot of fun though there was an incident at a luau, which involved my getting into a fight with one of George's uncles.
Anyway, I want to thank James for bringing us to LAX so early in the morning. He has been a real friend to my family and me. Some might say he was a HERO. Anyway, here are some pictures:
Nervous? Me? Nah!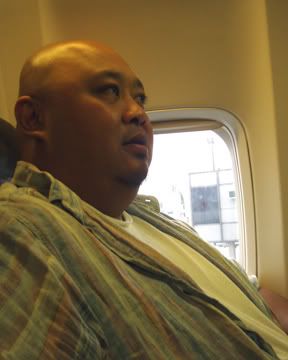 Nice view huh? You know something? Clouds are much more interesting from above. These look like a bunch of cartoon characters on parade.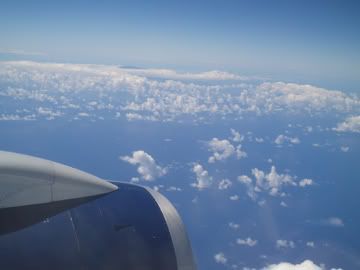 What? Don't you see them?
On Highway 1, headed to my Aunt Luz's house. If only the freeways in LA had this kind of scenery, people wouldn't complain so much about rush hour traffic.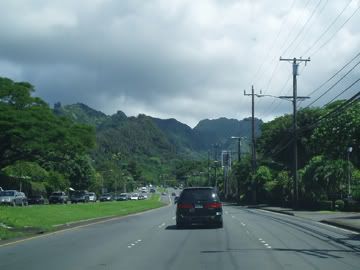 Will keep you all posted…